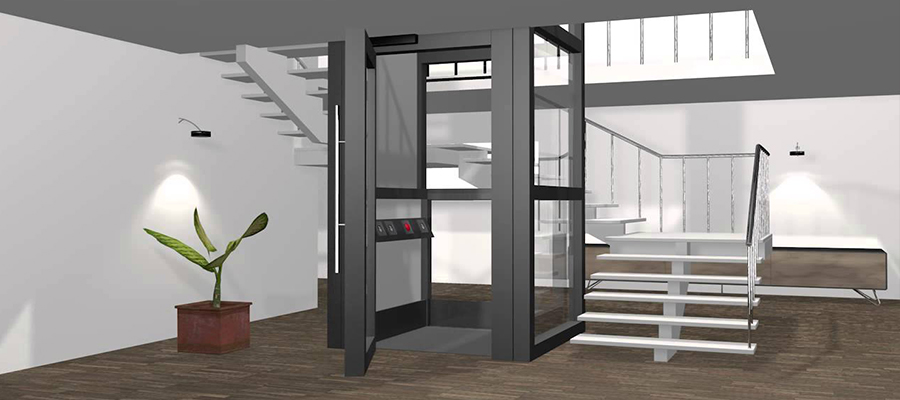 Home Lift
In modern world home lift is very much dependable. Most of our homes, one or two aged persons are their, and they cannot steps upper floors. Our home lifts are really a boon for them. We are offering a gamut of spacious Residential Elevators, which are capable of offering comfortable movement to both men and luggage between different floors of the buildings. Our products are highly desired in the industry as they are equipped with sophisticated electronic control and noiseless mechanical equipments. Plus, they are reputed for their simple design and easy maintenance. They are very popular and offer a pleasant experience while moving between different storeys. These are offered at reasonable prices. Now we introduced home lifts which required only Single phase Power Supply. In this type we are using newly invented Single phase Permanent magnet Gearless Machine . There for power consumption is very lower than conventional type three phase machine. It also provides more riding comfort and leveling accuracy.
New domestic design for entire family

Standard house hold power outlet is sufficient .

Also useful for hotels, bungalows and shopes

minimum area required for installation

Low Power Consumption..

No machine room required- save construction cost

In-built Automatic Rescue Device(ARD)

Work with single phase power supply.